This article will show you how to sync your calendar with your Resurva account. 
1. Click: Manage > Calendars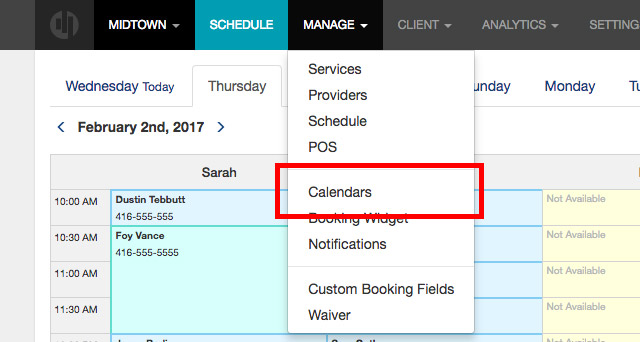 2. Click Connect Your Calendar Account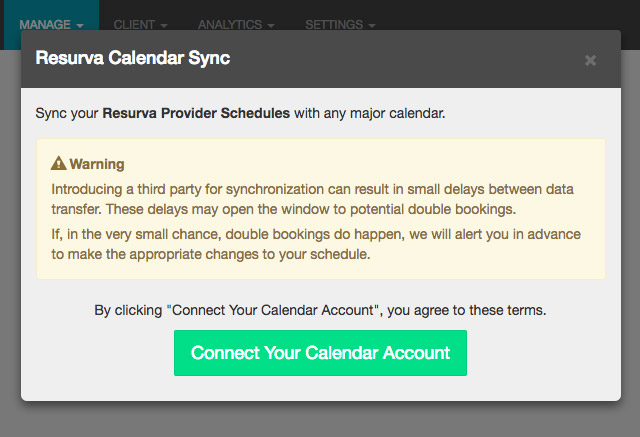 3. Choose the type of Calendar you'd like to sync with. In this example I'm syncing my Google Calendar with my Resurva schedule.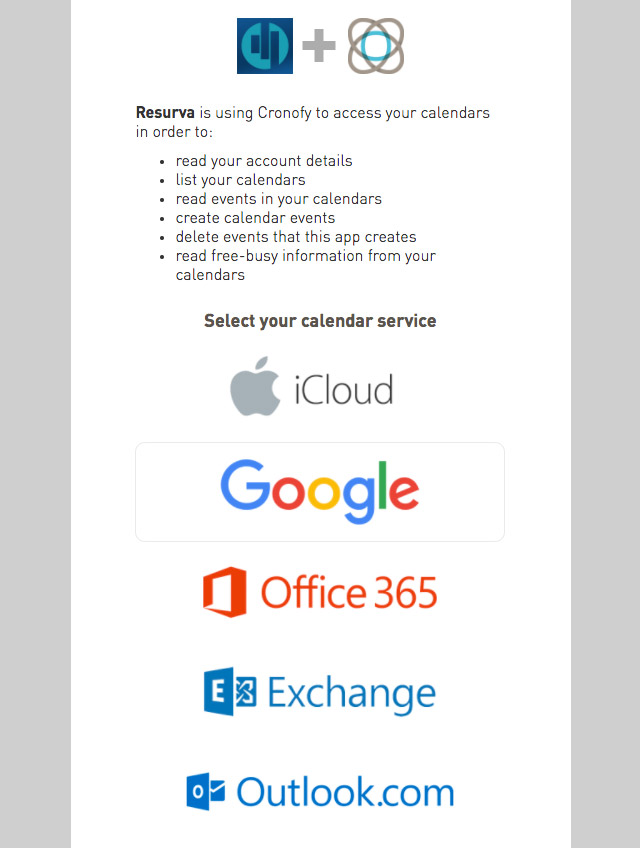 4. You must Allow Cronofy to have online access.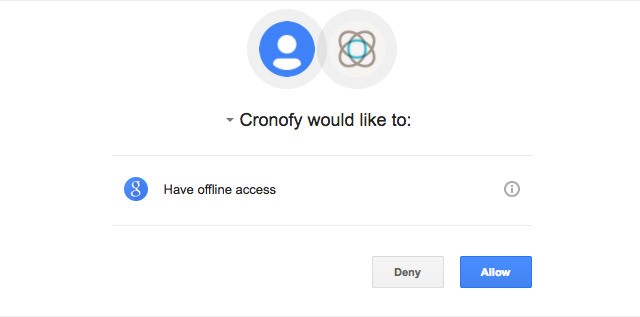 5. You will now see your list of available calendars to sync. For this example I've set up a new Google Calendar and named it "Resurva Testing" and have selected this Calendar.
This also where you select the Provider to sync your calendar with, and whether to Push bookings to your synced calendar, Pull events created in your synced calendar to Resurva, or both.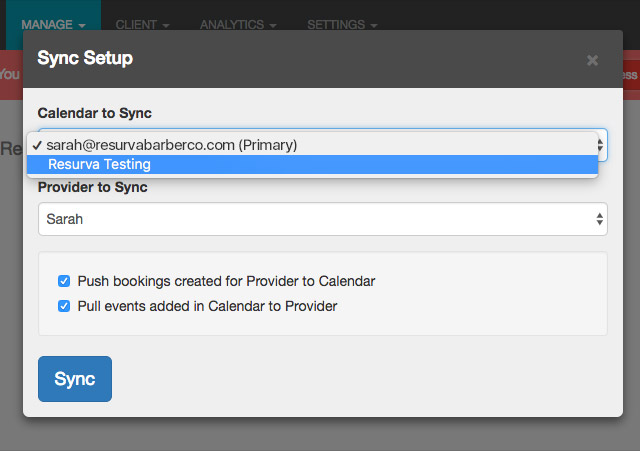 6. Ensure the Calendar is synced with the correct Provider.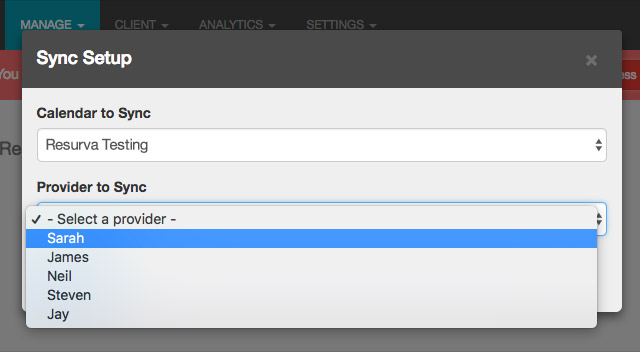 7. Your Calendars are now synced.