Resurva and Lightspeed Retail X (formerly Vend) take care of the entire process - from booking, to check-in, to check-out.
Setting up
When you sign up for Resurva, you'll get a personal booking link to share with clients on your website, in social media posts, even in client newsletters - if you don't have a website, we can build one for you. You'll set up your services and general hours, and add providers for clients to book with. Each provider can have custom service lists, costs, and durations, and they can connect an external calendar so that their availability is always up to date.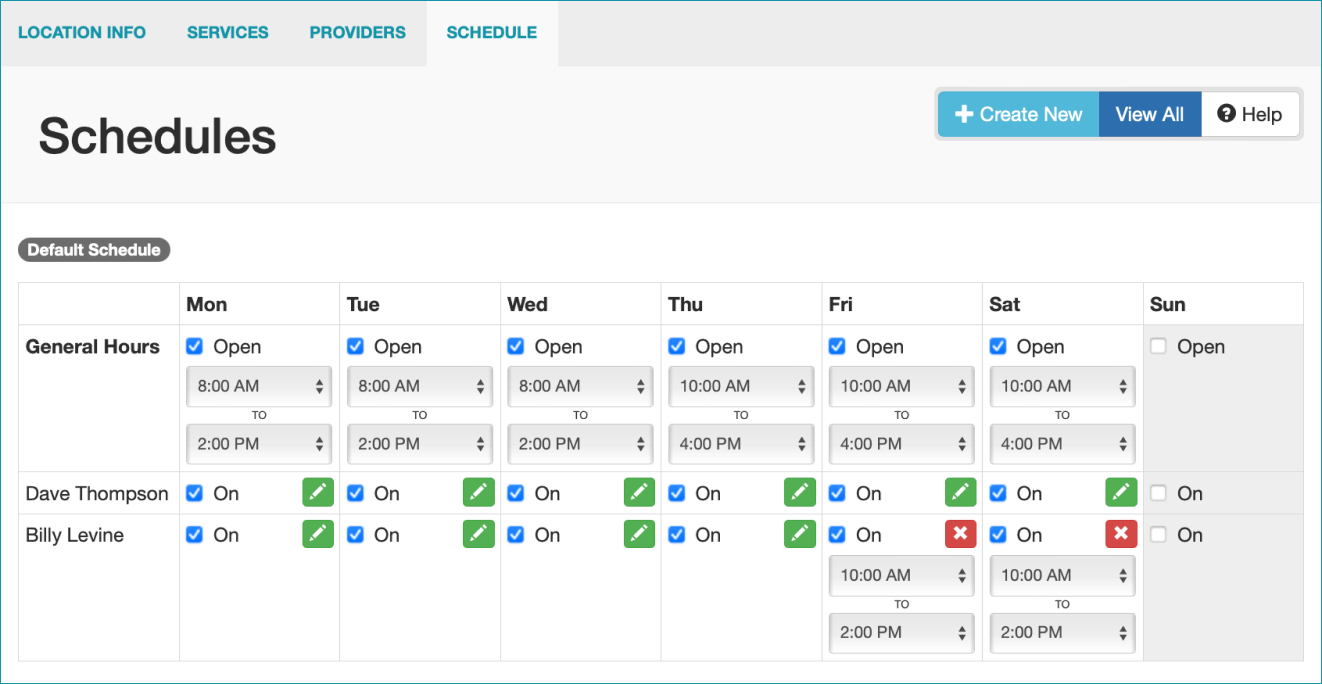 Making a booking
Clients can use the Resurva app or go directly to your booking link to make appointments, where they'll select a service, provider, and date, and include any upgrades they'd like to add to their booking. Next, clients will agree to your waiver and answer any booking questions you've set up - then they'll fill out their contact details and finalize their booking.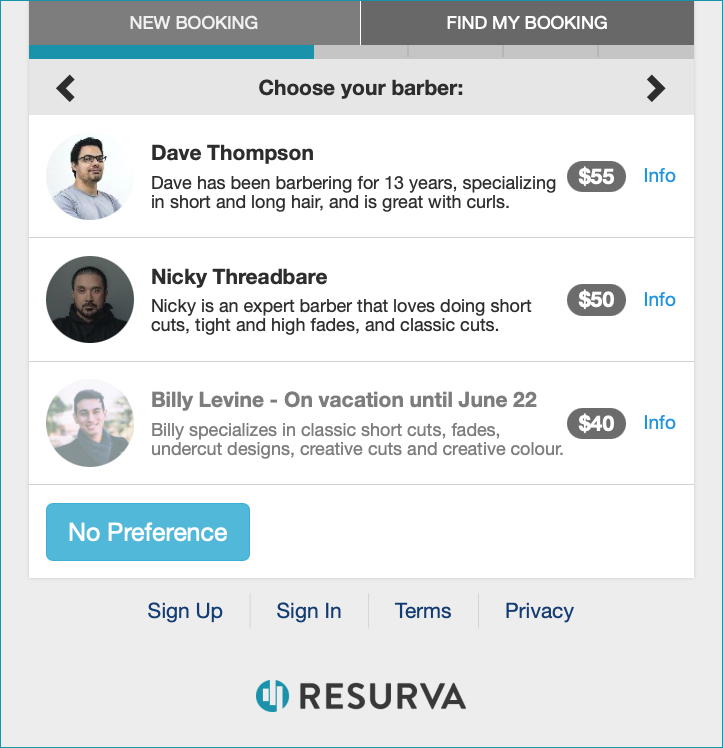 Your widget can be set up to require partial booking deposits or full advanced payment, and you can even set up a cancellation policy to charge clients for missed bookings and late cancellations. When a client finalizes their booking, they'll receive a confirmation notification, which can be customized to include any extra details you'd like clients to know. The day before a client's booking, they'll automatically receive a booking reminder by email and text message.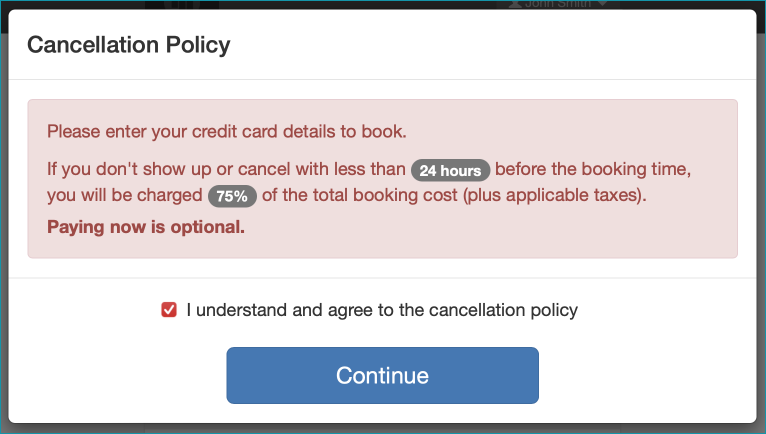 Checking in
When a client shows up for their booking, you can click the Check In button to automatically send their booking to your Lightspeed POS. If a client misses a booking, you can mark them as a no-show, and require them to pay in advance for their next booking (or block them if needed) - if you've set up a cancellation policy, the client will be charged a fee for their missed booking. Admins can page clients for their booking, edit the client's profile to add notes and client groups, create repeating bookings, and update the schedule right from the dashboard.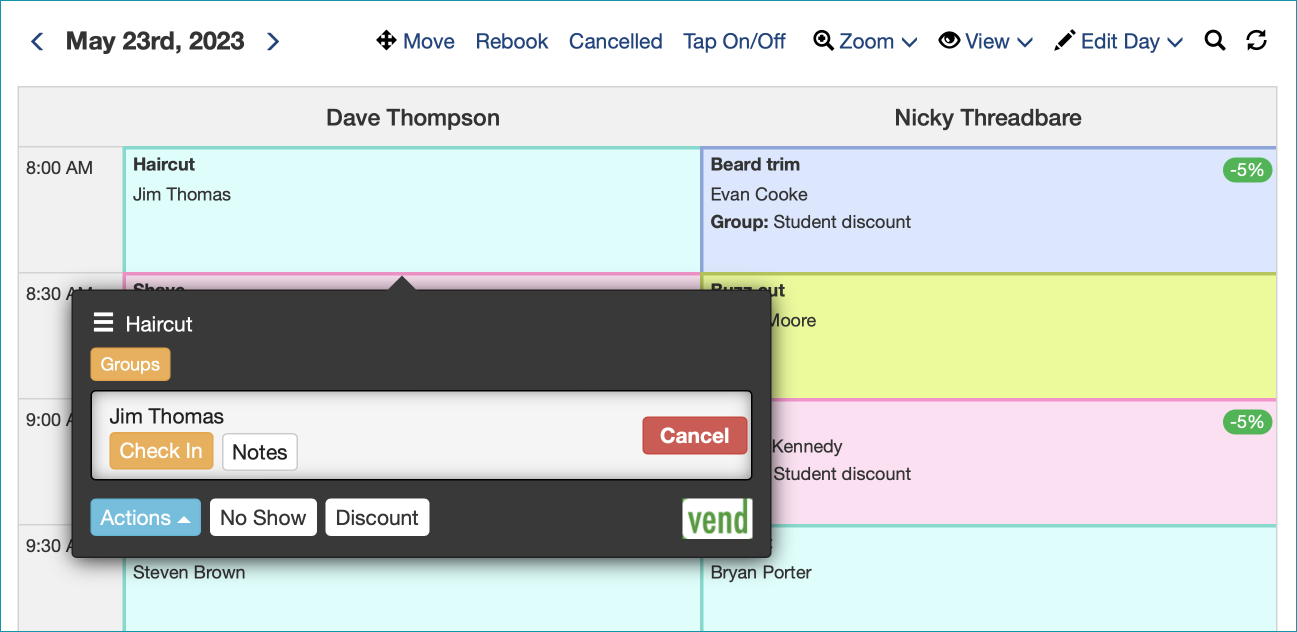 Checking out
After checking in a client, you'll find their booking details on your POS device, with their contact details, total booking cost, and past transaction history attached to their customer profile. At this point, you can add products to the client's booking, edit their contact details, and add discounts, directly from the POS device. Next you'll accept payment for the booking, with cash, credit, or debit - you can even accept gift cards and loyalty points.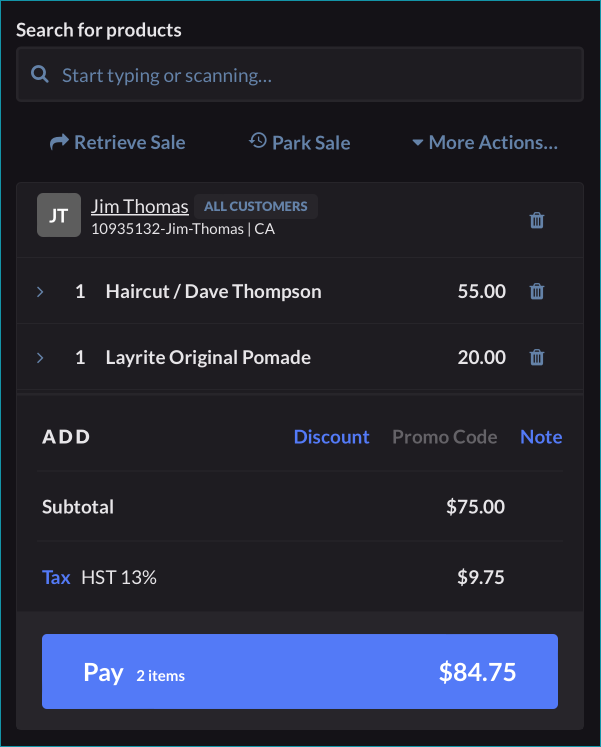 Following up
You'll see your transaction history in your Lightspeed dashboard, where you'll be able to see an overview of your inventory totals, revenue for each provider, and more analytics to give you an insight on how your business is performing. You can connect a Mailchimp account to Resurva to add your clients to a mailing list, so you can keep in touch with them and reach out with updates and promotions.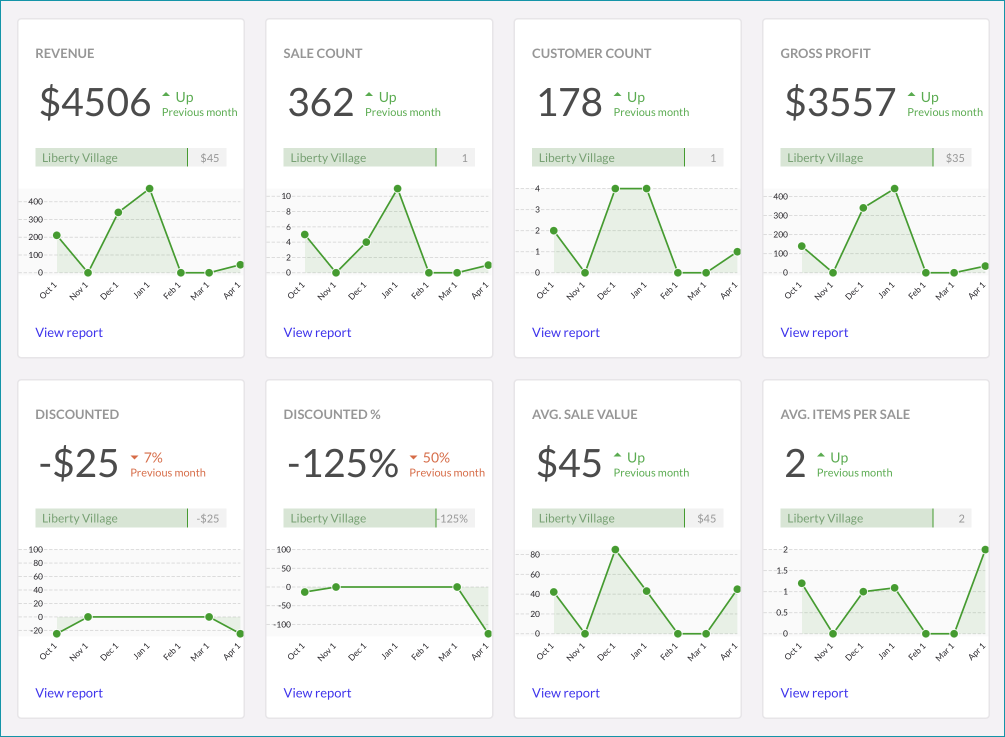 Learn more
You can learn more about Lightspeed and sign up for a free 14-day trial on the Lightspeed website: Vend by Lightspeed. Once you've created an account, you can follow the steps in this article to connect your Lightspeed account to Resurva: Lightspeed setup guide.