In this article we will outline the simple steps necessary to add custom booking fields.
If you need or want to know more information from your clients, you can add Custom Booking Fields for them to complete when making their booking.

To add Custom Booking Fields, go to Manage, then click Custom Booking Fields. Enter the name of the field, select whether it's required or not, and set the status to active, then click Add.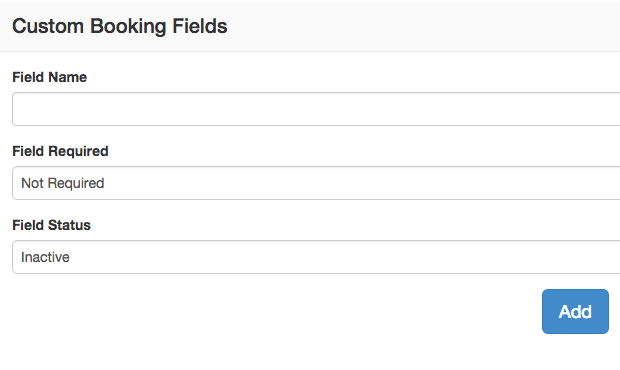 Non required fields will allow the client to advance in the process without entering any information. Required fields will not.

You can return there to manage your fields in the future.