Providers can have their own admin accounts, allowing them to manage their bookings and availability. You can manage account permissions to make sure that no changes are made to other providers by mistake, or to keep your client info hidden, among other options.
Create a new admin account
To create a new admin account, go to Settings > Admin Accounts and click New Admin in the top right. Once you create the account, you'll see more tabs in the sidebar that will allow you to customize different settings for the account.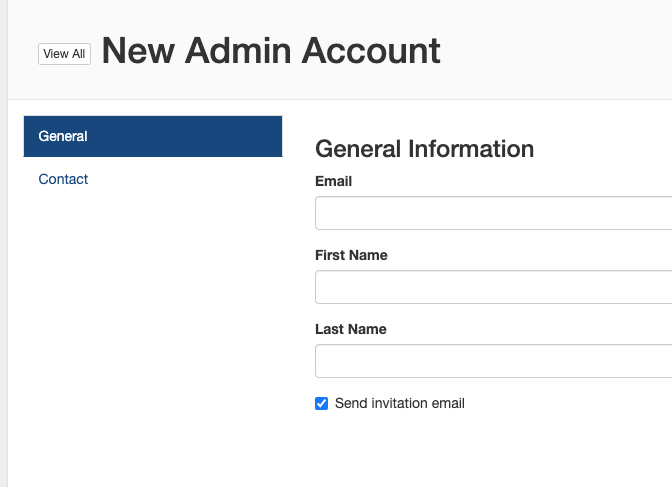 Note: if you see a "username in use" error when creating the account, this means the email you entered already exists in Resurva. You can enter a different email address for the admin account, or reach out to us at support@resurva.com, and we can clear up that error for you.
Set account permissions
In the Permissions tab, you can set your options to give the selected admin full or limited access to one or all of your locations. By default, admin accounts are created with full access for the current location, allowing them to manage the schedule, providers, services, client list, and account settings.
To make changes to the account permissions, select Limited Access in the dropdown.

You can learn more about admin account permissions in this support article: Manage admin account permissions.
Enable notifications and connect providers
By default, admin accounts are created with full access to manage any provider's bookings and settings. You can limit admin accounts to only allow access to a specific provider's bookings and settings from the Connected Providers tab.
Unless the admin will be managing multiple provider's schedules, they should only have one connected provider (themselves). To limit access to other providers' schedules, turn on Limit schedule to Connected Providers, and turn on the checkmarks beside the admin's name in the provider list.

You can turn on email notifications by enabling the checkmark for Receive email notifications for connected providers, so that the admin will receive an email for each appointment booked with their connected providers.