You can easily make changes to your Resurva account from the settings page.
Sign in to your account
First, go to the page of the business where you normally book your appointments from a desktop or mobile browser. Sign in from the link at the bottom of the widget, then click on your name in the top right. Click Edit Profile to open the settings page.
Update your contact information
You can edit the information in any of the fields to make changes, and click Update to confirm.
Update your password
To change your password, enter your new password in the New Password field, then again in the Confirm Password field. You'll see a bar indicating how strong your password is, and a notice if it doesn't meet the requirements.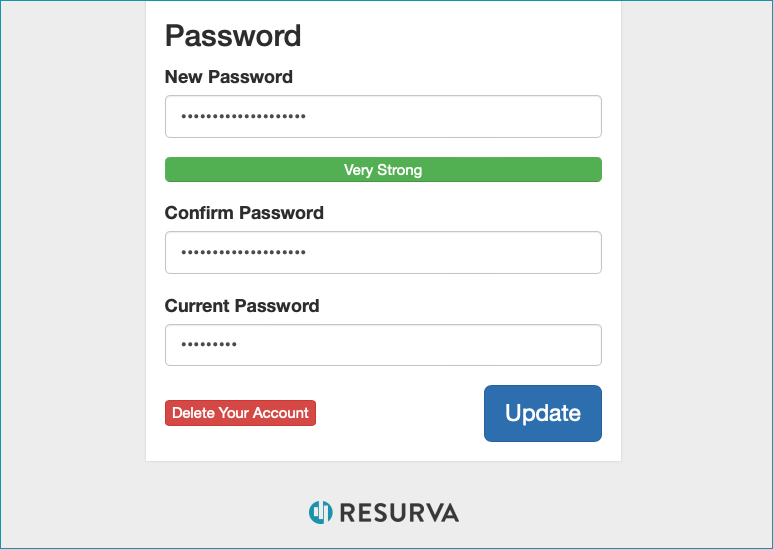 To confirm your new password, enter your Current Password at the bottom and click Update.
"Email address is already in use" error
If you see this error when updating your email, it may be because you used that email to create a Resurva account in the past. You can send us an email at support@resurva.com from the email address you'd like to use for your account, and we'll clear the error so you can make that change.
Contact us
If you need any help changing your settings, please reach out to us by email at support@resurva.com, or by sending in a support ticket here: Resurva Support - Submit a request