No one likes getting unwanted notifications. Here's how to change your notification settings in Resurva.
Sign in to your account
First, go to the page of the business where you normally book your appointments. Sign in from the link at the bottom of the widget, then click on your name in the top right. Click Edit Profile to open the settings page.
Update your notification settings
To make changes to your notification settings, click the Notifications button in the top right of the settings page.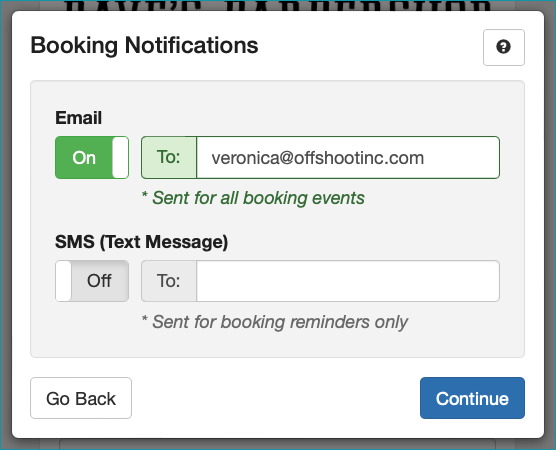 Click the toggles on the left to enable or disable the different notification types. You must enable at least one notification type, as this is how you'll receive updates or reminders about your bookings. When you're done, click Continue to save your changes.