Welcome to Resurva! All you need to start booking your appointments is an account.
Create your account
To create a user account, click Sign Up at the bottom of any Resurva booking widget.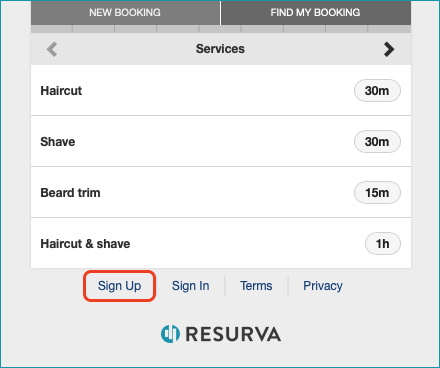 User accounts must be created through the booking widget, and not on www.resurva.com (which is for business accounts).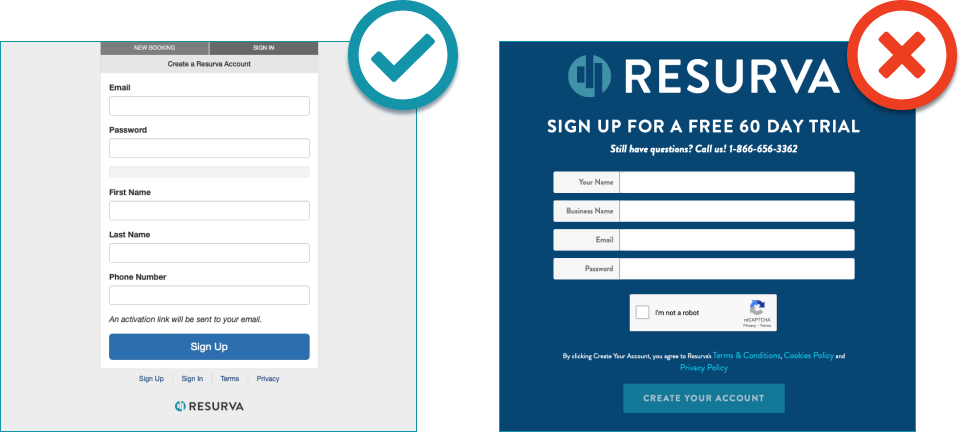 If you can't find the link to sign up, you're welcome to email us at support@resurva.com with the name and location of the business you'd like to book with, and we'll send you a link to their registration page.
Sign in with a Facebook or Google account
If you don't want to create an account, you can sign in using a Facebook or Google account. From a Resurva booking widget, click Sign In at the bottom, then click the Facebook or Google buttons and follow the steps to sign in.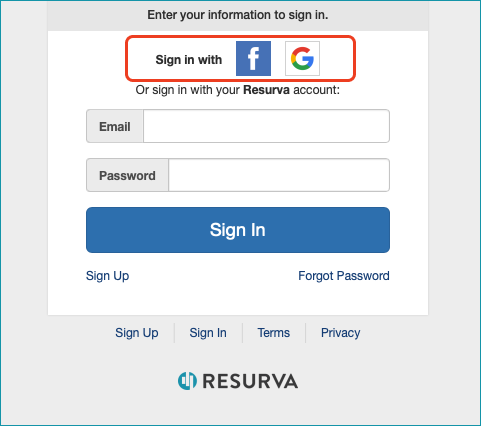 "Invalid username" error
If you see an "Invalid username" error when creating your account, this means the email address you entered is already in use in Resurva. If the email address was entered correctly (check for typos!), you may have created an account in the past, and you can sign in or reset your password by clicking Sign In at the bottom of the widget.
Activate your account
After you've created your account, you'll receive an email with a link to activate your account, and once your account is active, you'll be able to book appointments. If you need help activating your account, check out this support article for a few tips: Activate your account
Contact us
If you're having trouble creating your account, please reach out to us by email at support@resurva.com, or by sending in a support ticket here: Resurva Support - Submit a request