If you offer a lot of different services, you can organize them into service categories to make booking easier for your clients, and sort your service list so the most popular services are at the top.
Change the sort order of services and categories
To change the sort order of services or service categories, navigate to Manage > Services and click Sort in the top right. Click and hold the arrow beside a service or category and drag it to a new position in the list, then click Save Order to confirm your changes.
Create and manage service categories
Service categories are displayed on the booking widget, and can be a good way to organize long lists of services. Clients will see the categories on the booking widget to choose from first, and then select a specific service in that category.

To create a new service category, navigate to Manage > Services and select Add Another under Service Categories on the left. Enter the category name and click Save.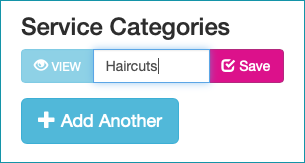 To add services to a category, click on the three dots beside the category name and click Add or remove services. Click on a service to add it to the category, then click Done to save.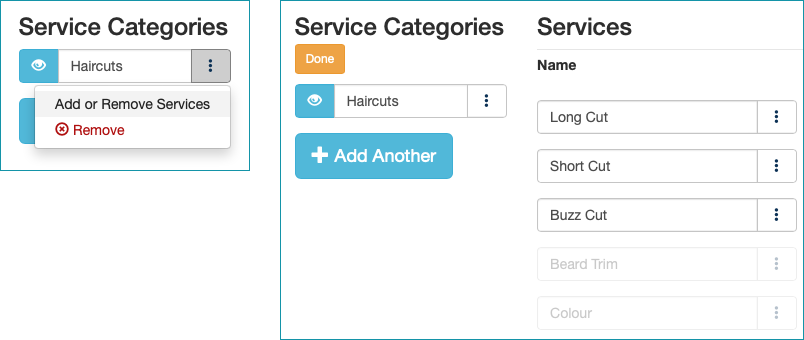 You can click the View button on the left of each category to see the services it contains. When viewing a category, any services in the list that are not greyed-out are included in the category. For example, in the above screenshot, the "Haircuts" category contains the first three services, but not "Beard Trim" or "Colour".