Connect a Lightspeed (formerly Vend) account to Resurva to start managing in-store payments and inventory.
Resurva x Lightspeed
With a connected Lightspeed account, you'll be able to handle in-store payments, sell and manage inventory, and take your business even further by selling gift cards, running promotions, and providing discounts. Learn more about Lightspeed in this article: Resurva x Lightspeed.
Connect a Lightspeed account
To connect a Lightspeed account, navigate to Manage > POS and enter the first part of your Lightspeed store URL, also known as your slug.

This slug is the same as the store URL you use to log into your account on the Lightspeed website. After clicking Save, you'll be taken to a secure login page to enter your account credentials.
Connect your Resurva location to a register
Once your account is connected, you can select a Lightspeed register from the list.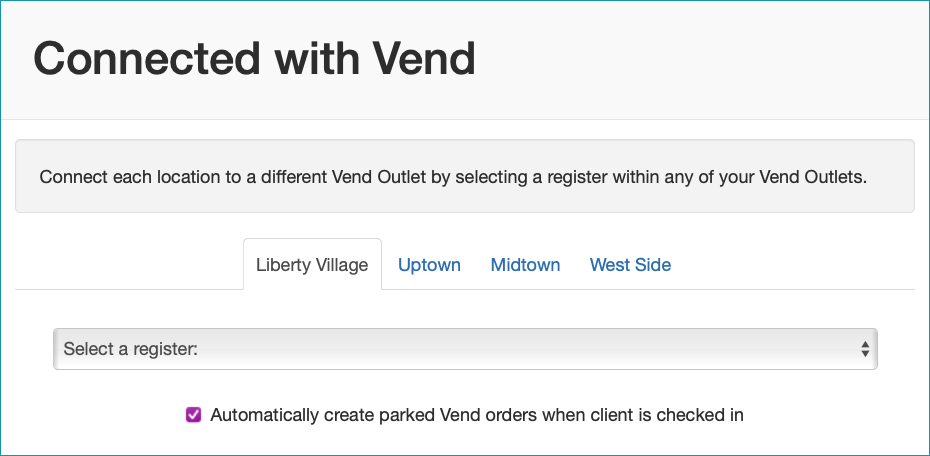 If you haven't set up a register yet, you can create one from the Lightspeed dashboard by navigating to Setup > Outlets and Registers and clicking Add Outlet in the top left. You can read more about outlets and registers on the Lightspeed support center: Lightspeed - Setting up your outlets and registers.
Send appointments to your Lightspeed register by default
By default, appointments are automatically sent to your Lightspeed register as a parked order when the client is checked in on Resurva, by clicking the Check In button on the time slot.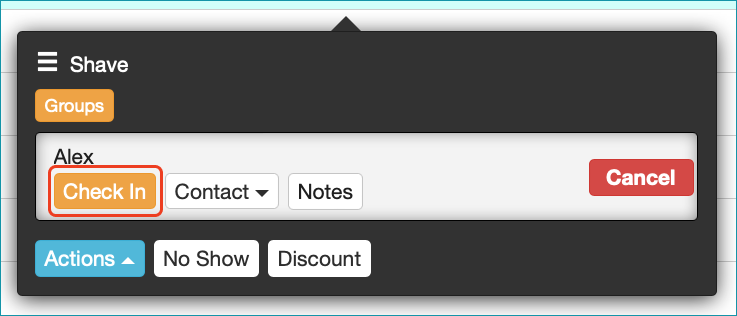 If you'd like to manually choose which appointments to send to your Lightspeed register, uncheck the option for Automatically create parked Vend orders when client is checked in. To send an appointment to your Lightspeed register, click the Vend button on the time slot.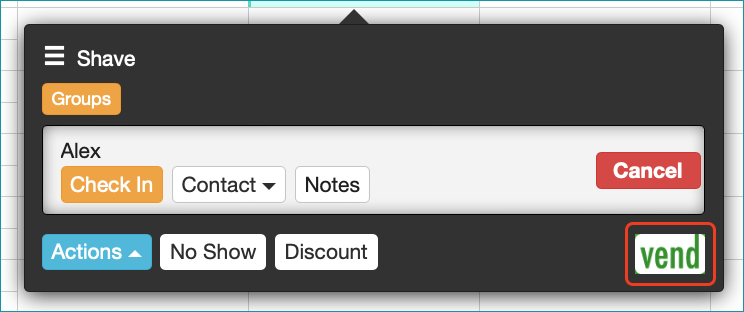 Handle in-store payments
Now you're ready to start accepting in-store payments and managing your inventory with Lightspeed. Check out this article for a step-by-step guide on handling in-store payments: Accept in-store payments with Lightspeed.
Next steps
Check out our other guides for step-by-step instructions for setting up more in-store payment features:
Lightspeed Retail Help Center
For more help with Lightspeed, including in depth support articles and guides, you can check out the help center: Lightspeed - Lightspeed Retail Help Center.