If you're struggling with a client who has missed multiple appointment, no worries. You can require online payments for your no show clients, while allowing the rest of your clients to pay at your shop.
Set up online payments
Before you can require payments online, you first need to connect a Stripe or Square account and configure your settings. Read more about setting up online payments in this article: Accept online payments.
Set online payments to required
After you've connected a Stripe or Square account, you can require online payments by going to Settings > App Settings > Payments in the Resurva dashboard and selecting Require payment from select clients.
Select which clients pay in advance
To add clients to the required payment list, go to Client > Client List.

You can search for specific clients using the search bar, or select Filter No Shows to see clients who have been marked as a no show in the past. To learn more about marking no shows, check out this article: Mark an Appointment as a No Show.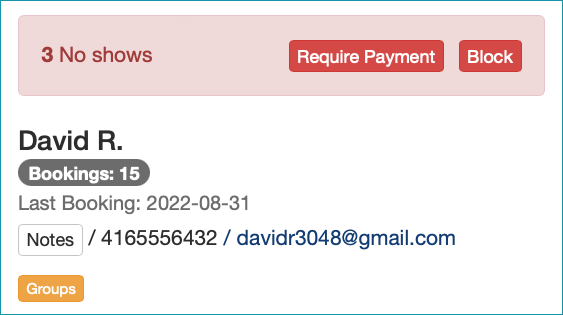 Select Require Payment to add the client to the list. You'll be able to see if a client is on the required payment list if the button text says Undo Require Payment, and you can click the button to remove them from the list.
What your clients see when they book online
Clients on the required payments list will see the total cost of the service they're booking, and they can enter their credit card details to finalize their appointment. Your client won't know that they're on a required payments list.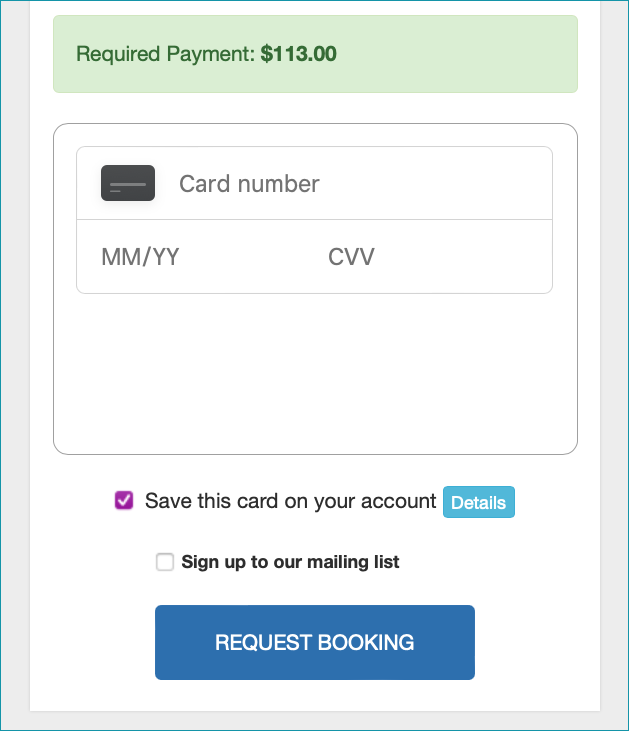 More options to avoid no shows & cancellations
You can also set up cancellation protection, so your clients are only charged if they miss an appointment or cancel late. To learn more about cancellation protection, check out this guide: Set up cancellation protection.
Need help?
If you have any questions or need help setting up online payments, please reach out to us by email at support@resurva.com, or by sending in a support ticket here: Submit a request.