No one likes wasting their time. Set up cancellation protection and say goodbye to lost revenue caused by late cancellations and missed bookings.
What is cancellation protection?
Cancellation protection allows you to set a cancellation policy that your clients must agree to, in order to confirm their bookings.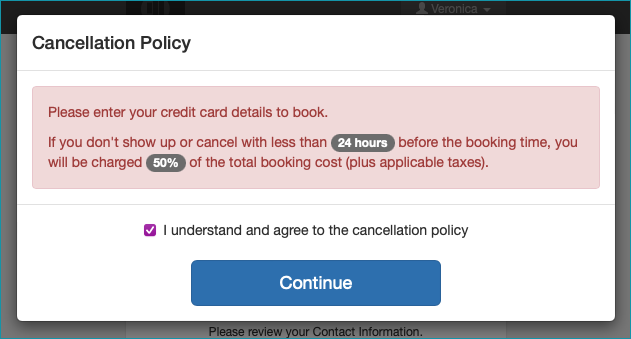 Clients would enter their card details to confirm their booking, and they would only be charged if they cancel within the specified cancellation window, or if they are marked as a no show by an admin.
Set up cancellation protection
Check out this support article to learn more about setting a cancellation policy, and start charging clients for missed appointments or late cancellations: Set up cancellation protection.
Require payment from a specific client
If you have certain clients who regularly cancel late or don't show up for their booking, you can require advanced payment (or a partial deposit) from those clients when they book online, while the rest of your clients pay in store.
To learn more about requiring payment from specific clients, check out this support article: Require online payments from no show clients.