Your Resurva booking widget gives your clients a place to make appointments, but your website is where they'll learn your story. To get your own Resurva website, all you need is a domain name and some content.

Resurva websites
All Resurva subscriptions include a free one-page website to showcase your business, where you can include information like shop hours, social media links, and service lists, along with a link to your booking widget.
All we need from you is a registered domain name, and we'll build and manage your website for you. Learn more about Resurva websites in this article: Set up your Resurva website.
What is a domain name?
A domain name is essentially the URL of your website, like https://www.resurva.com. To get a Resurva website, where you can showcase your business and link to your booking widget, you'll need to register a domain name.
Note: Your Resurva booking widget, where your clients book their appointments, has a domain name already: https://[shopname].resurva.com. You do not need to register a domain name for your booking widget, only your website.
Where to register a domain
Domain names can be purchased from a domain registrar for around $10 - $20 per year. There's a ton of domain registrars to choose from, and we recommend using Hover for painless domain registration.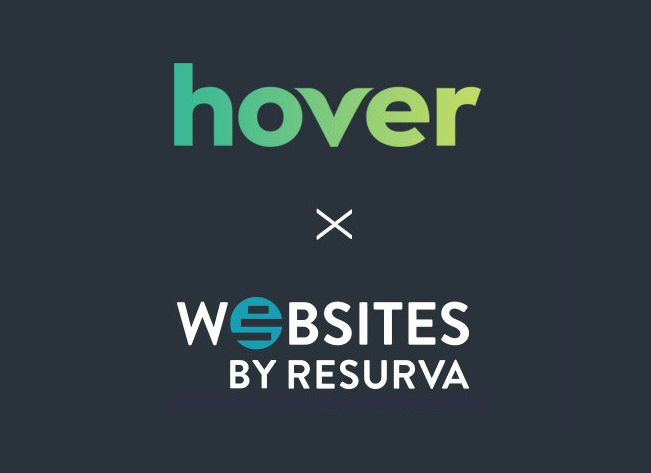 Hover Domains
Hover lets you register a domain name for your website with one click, and includes some great features:
Hover Connect: Configure your registered domain for your Resurva website with one click.
Hundreds of Extensions: It's all about choice. Find the perfect domain for your big idea.
Email Hosting: Use your new domain to send email that comes from YOU.
Easy Domain Transfers: Transfer your domain to Hover with no fuss.
Learn more about Hover and register your domain at the website: Hover.com.
Already have a domain name?
That's great! Check out the next article to get your Resurva website up and running: Set up your Resurva website.
Contact us
We know this stuff can be confusing, and you don't have to do it alone. If you have any questions, shoot us an email at support@resurva.com, and we'll help you out.