Adding a new location is a super quick process, and you can copy over the data from your first location to make it even easier.
Multi-location discount & pricing
Any additional locations after the first one will include a 30% discount on the subscription cost, and a 60 day free trial. You don't need to select the same subscription as your first location for the additional shop, and you can always switch to a different package whenever you need to.
Set up a new location
To add a new location, navigate to Settings > Location Information and click Add a Location. The name you enter for your location will be added to your shop name to create the URL for the new booking widget. For example, if your original location is daves.resurva.com, and you enter "Midtown" for the new location name, the URL for the second location will be davesmidtown.resurva.com. To save time, you can enable the checkmarks to copy your providers and services to your second location.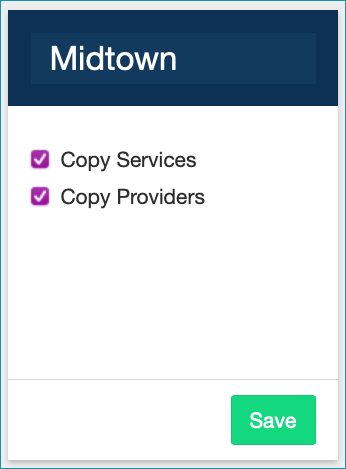 After you give the location a name and click Save, you'll go through the setup process for the new location to add services and providers and set the shop hours, and then you'll be ready to take bookings at the new location. You can switch between locations on the dashboard by clicking on the location name from the dropdown in the top left.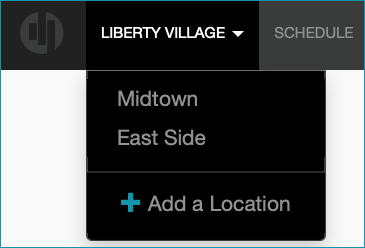 Allow admins to access multiple locations
You can set up admins to be able to access all of your shop locations, or to only be able to access a single location. Admins that were created on the original location can be set to access all locations by updating their permissions from the individual admin settings in Settings > Admin Accounts. Click Edit under an admin's name, then select the Permissions tab on the left, and turn on the checkmark for Allow access to all locations.
If an admin's account is created on the secondary location instead of the original location, they'll only have access to the secondary location they were created on. You can move an admin to the original location, so that they can access all locations, by deleting their admin account from the secondary location and creating it again on the original location.