An admin account allows a provider to log in to the dashboard, view their bookings, and manage their schedule. Admin accounts can be deleted by an account owner or another administrator with access permissions, or by submitting a support request here.
Ask your account owner to delete your admin account
The person who manages the Resurva account for your business can delete your admin account by navigating to Settings > Admin Accounts and clicking Delete under your name, then clicking Yes in the confirmation popup that appears. After your admin account is deleted, you will no longer be able to log into the Resurva dashboard with that email address.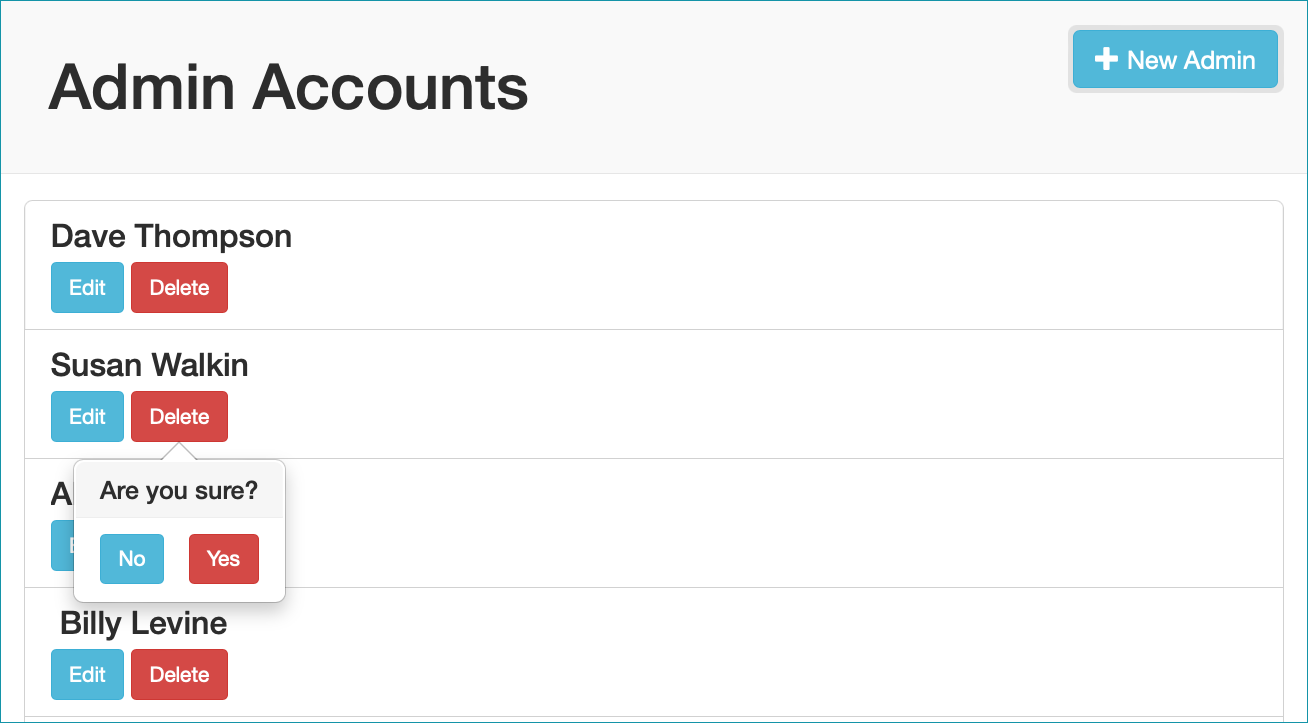 If your business has multiple locations, the account owner may need to switch locations in order to find your admin account - they can do this by clicking the locations dropdown in the top left of the dashboard and selecting another location, then navigating back to Settings > Admin Accounts.
Submit a support request to delete your admin account
Admin accounts can also be deleted by submitting a request in the Resurva Support Center. When submitting your support request, you'll be asked to enter your email address - to simplify the process, please make sure to use the same email address that's associated with your admin account. You can submit a support request at this link: Resurva Support Center - Submit a request.