To send marketing emails to your clients, you'll just have to connect a Mailchimp account and import your clients. You can then use Mailchimp to create and manage email templates, campaigns, and audiences.
​
​Connect a Mailchimp account
You can connect an account by going to Client > Client List and clicking Connect with Mailchimp in the left. If you don't have an account, you can create one on the website: Mailchimp - Sign Up.
When you log in, you'll be asked to authorize Resurva to access your Mailchimp account. Click Allow to connect your account.
​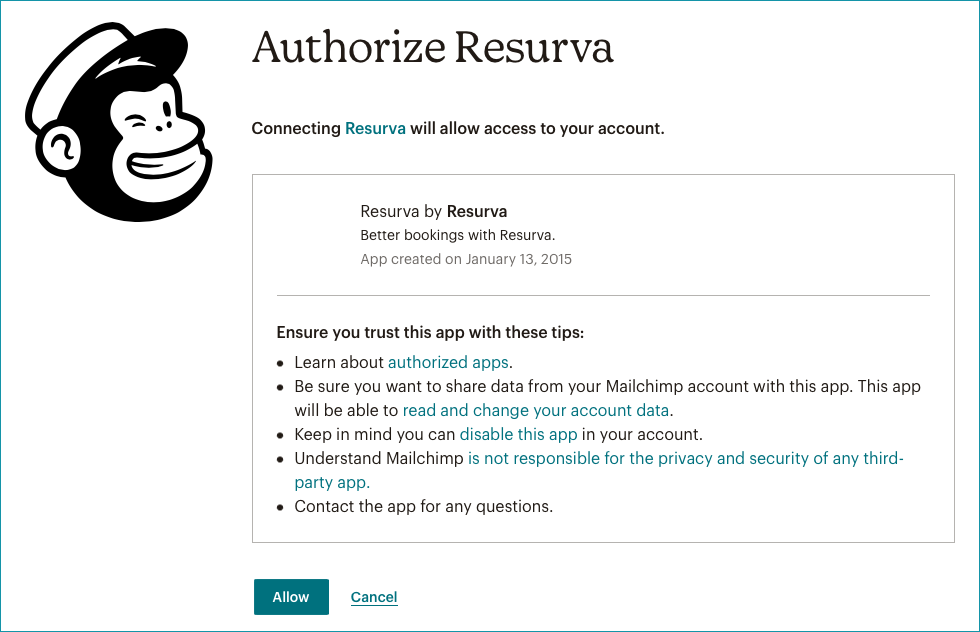 ​
​Create a Mailchimp mailing list
To send marketing emails, you'll need to create a mailing list, which is called an audience in Mailchimp. On the Mailchimp dashboard, you'll see an Audience tab in the left sidebar where you can create and manage your mailing lists. Once you create an audience, you'll be able to export your Resurva clients to the list.
​
​Export your Resurva client list to Mailchimp
In the Resurva dashboard, go to Client > Client List, and under Add clients to the following list, select the Mailchimp list you created. If the list isn't in the dropdown, you may need to refresh the page. Click Save, then click Import All to add your clients to your Mailchimp audience.
​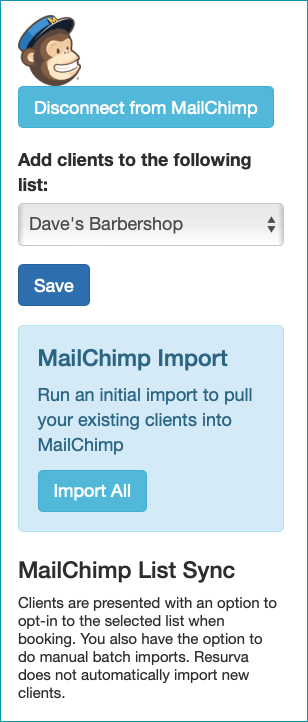 ​
​Create an email campaign
Now you can write the email you'll send to your clients. You can learn more about creating email campaigns in the Mailchimp help center: Mailchimp Help Center - Getting Started with Campaigns.
​
​Allow clients to sign up to your mailing list
New clients in Resurva will now see an option to add themselves to your mailing list when they are finalizing their bookings. You can also manually import new clients by periodically going back to the Client > Client List page, and clicking Import All.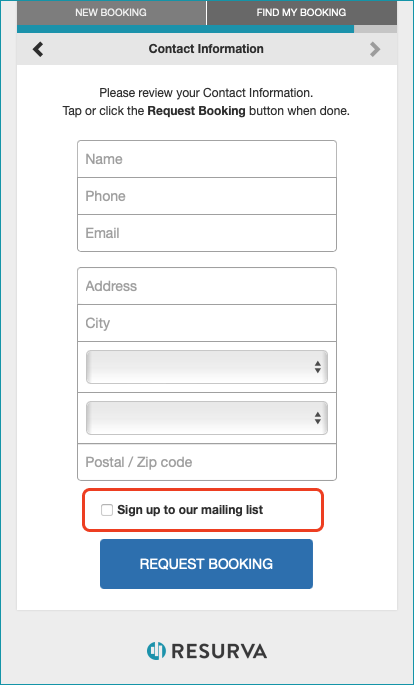 If your widget is set to offline, you can still display the option for clients to sign up to your mailing list, so that you can reach out to let them know when your bookings are back online.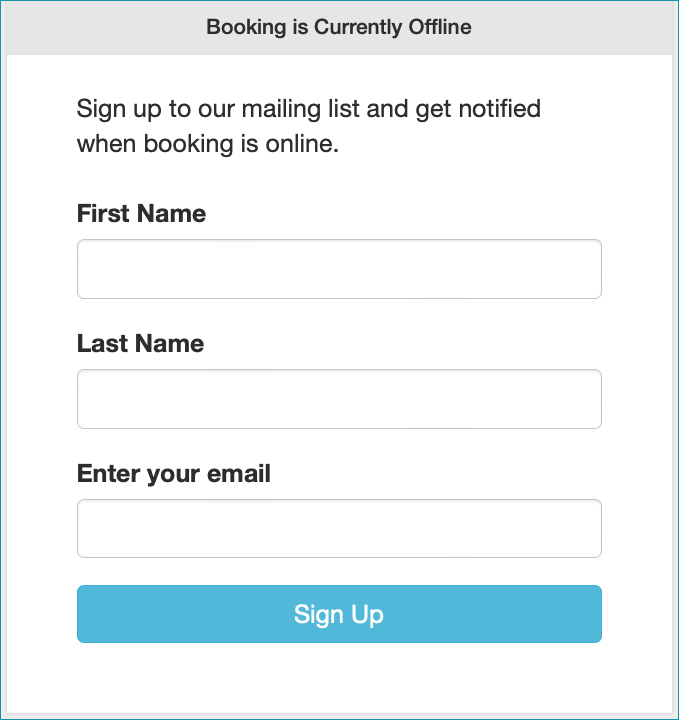 To allow clients to sign up for emails while your widget is offline, navigate to Settings > App Settings > Client and turn on the toggle for Show mailing list sign up form when offline.